As 2015 draws to a close, it's time to tally up the best- and worst-performing investments of the year.
Here they are, in glorious and sometimes excruciating detail.
Currencies
While those going long the Somali Shilling saw nice returns in 2015, anyone who thought the Azerbaijani Manat would rise was very wrong. That currency fell to a 20 year low after the central bank relinquished control of its exchange rate.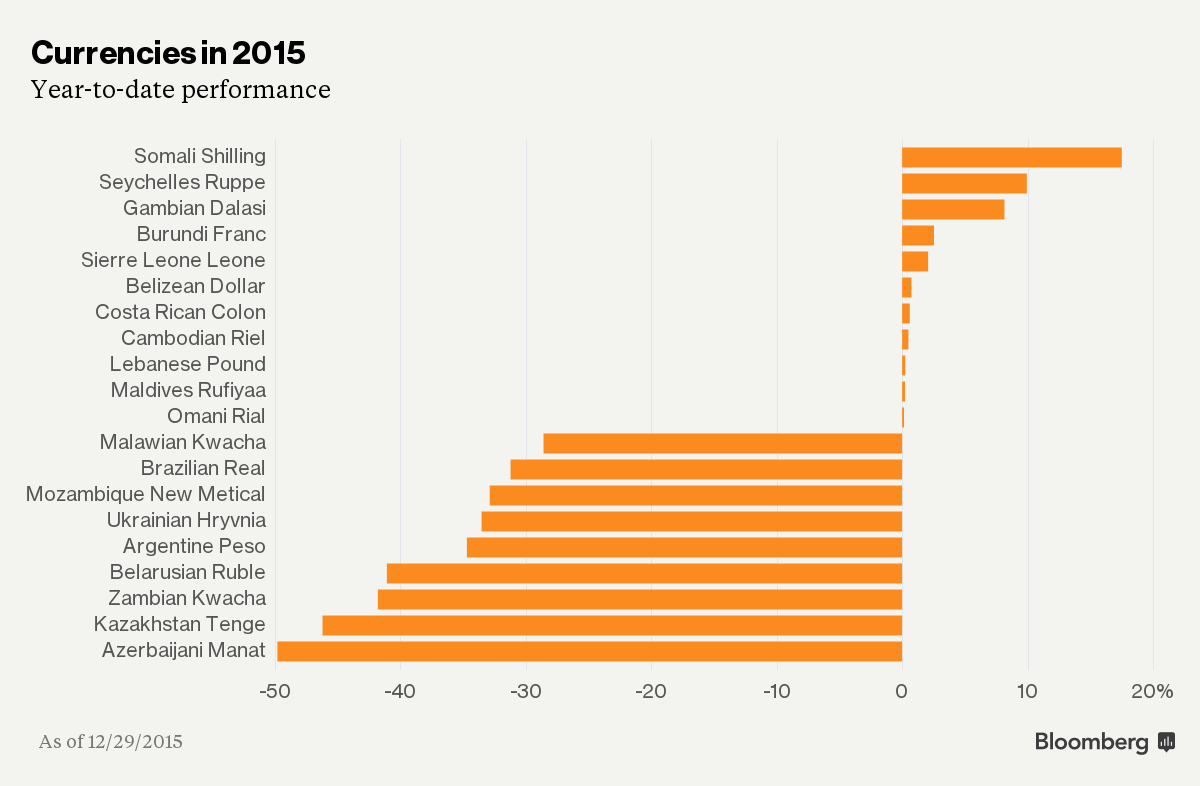 …
Finally, here's a look at it all tied together.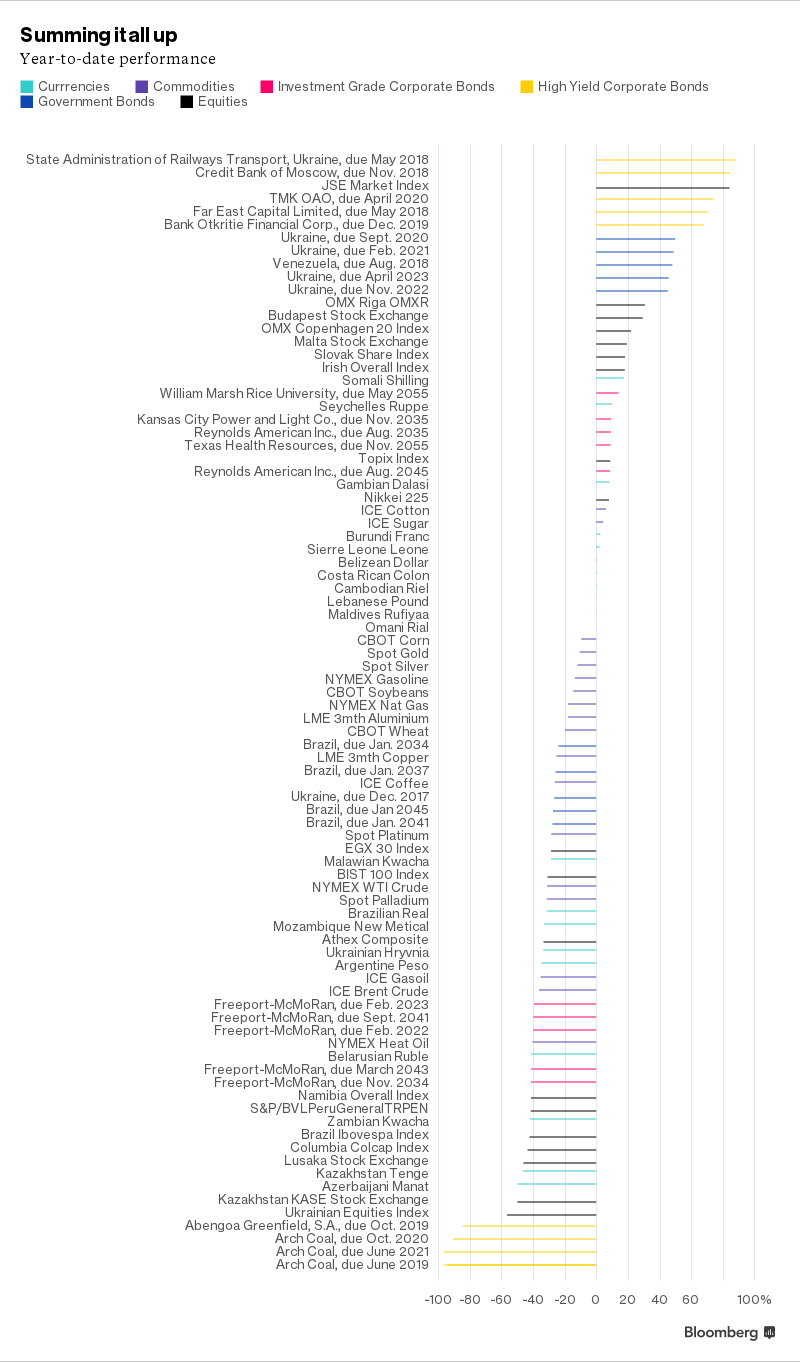 …
Read more @bloomberg.com – Here Are the Best- and Worst-Performing Assets of 2015