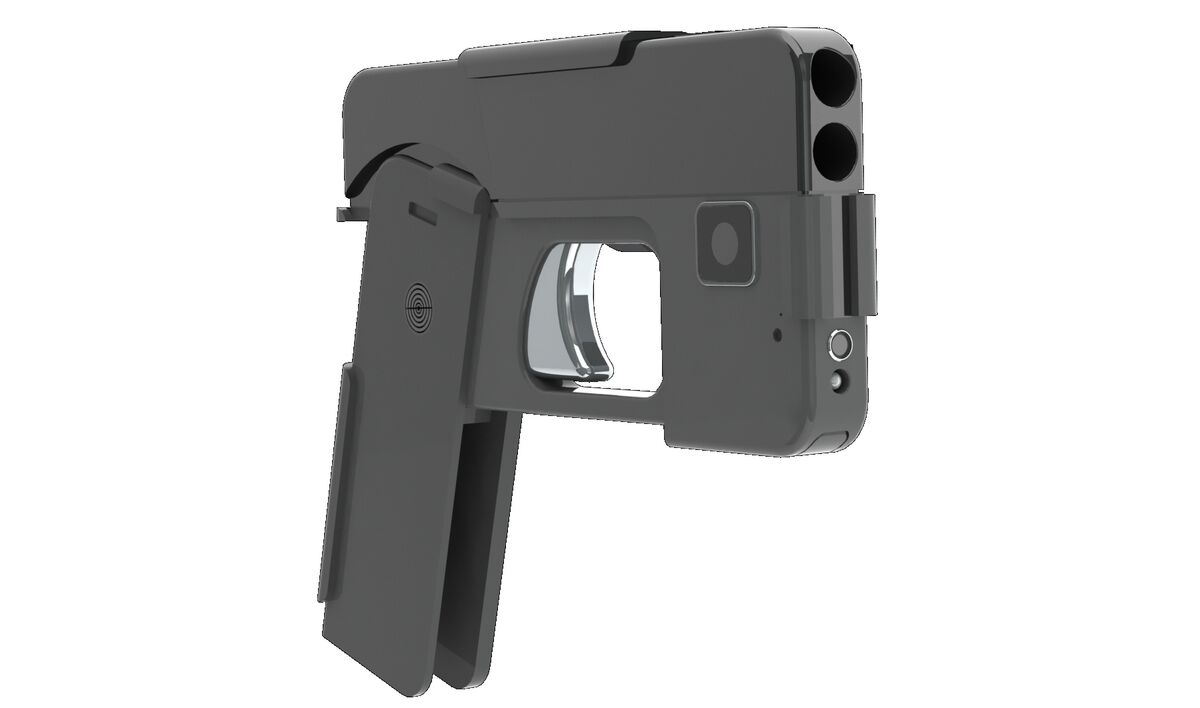 A Minnesota entrepreneur named Kirk Kjellberg has generated a lot of Internet trafficwith his proposed Ideal Conceal Pistol, which resembles a mobile phone until the user clicks a safety, causing a handle to swing down and revealing a trigger. In gun mode, the device has two barrels that each fire a .380-caliber bullet. It's supposed to be a derringer for the digital age.
In an interview, the voluble Kjellberg explains that his aha moment came on the way to the men's room in a restaurant. A little boy noticed the handgun, legally if imperfectly concealed beneath Kjellberg's jacket. "Mommy, that guy's got a gun!" the boy shouted. "Everyone turned to look, and it caused a lot of fuss," Kjellberg says. "I thought to myself there has to be a better way."
This isn't  it.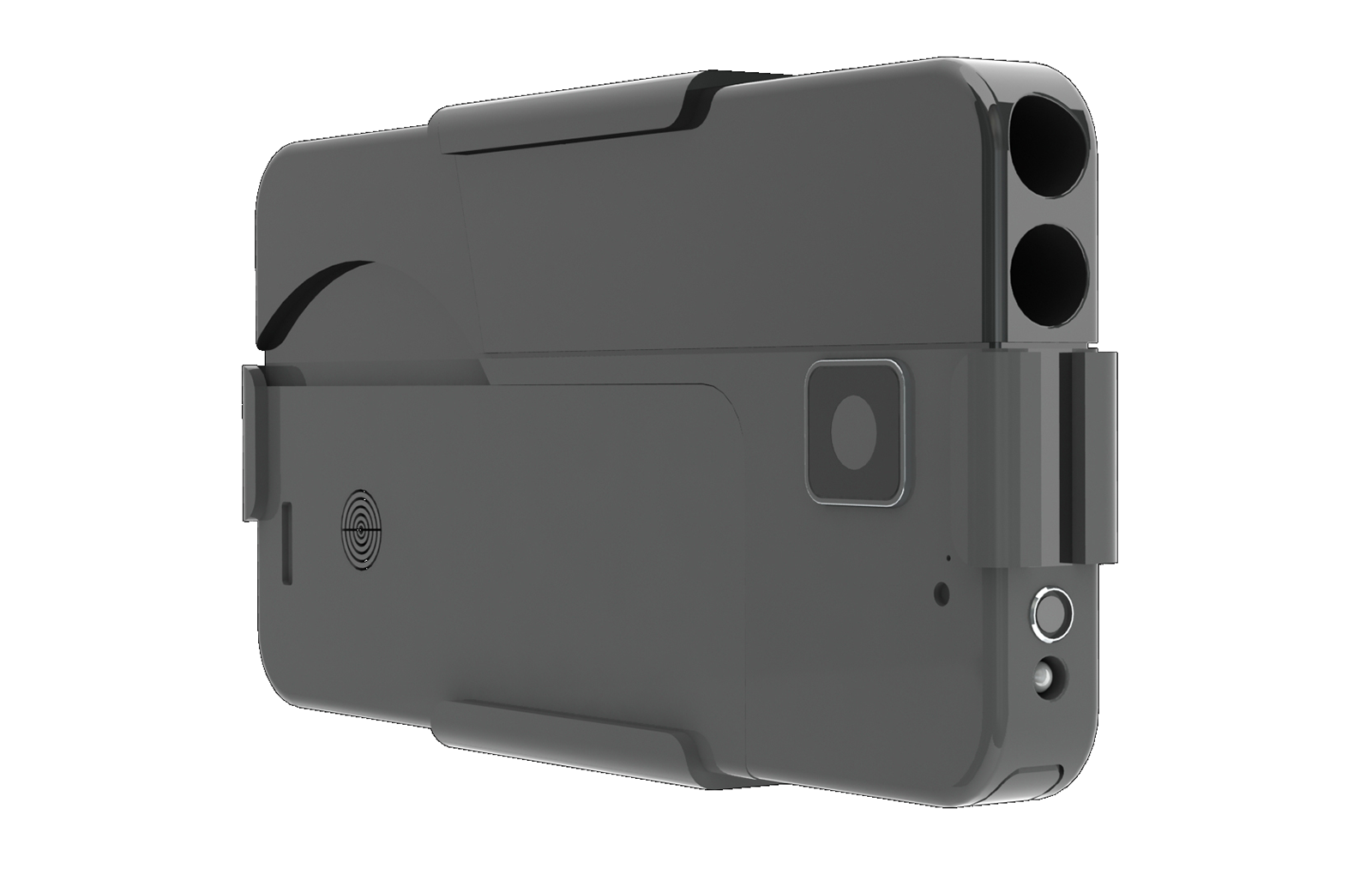 The police already face a challenge when they see a suspect pull a wallet or cell phone from his pocket. Remember Amadou Diallo, the immigrant from Guinea who was blown away in 1999 by four New York officers who mistook his black rectangular wallet for a handgun? With the Ideal Conceal pistol, the suspect's cell phone might actually be a functioning gun, potentially making the cops even jumpier.
"This is for law-abiding citizens, not criminals," Kjellberg says. "I don't think it will cause any problems" as long as consumers follow all applicable state gun-carrying laws.
Then, too, children love gadgets. If the whole idea of the Ideal Conceal gun is to fool adults into thinking the thing is a phone, won't kids inevitably see Mom's deadly gizmo as something fun to explore?
Kjellberg puts the burden on the owner to keep the weapon away from children.
And how many times a day do cell phones slip out of pockets, get left in restaurants, or otherwise escape the grasp of their owners? Now think of those lost phones as ready-to-use pistols.
Robert Farago, a diehard firearms enthusiast and author of the popular blog The Truth About Guns, worries about whether, under the threat of attack, the faux phone will successfully transform itself into a weapon for self-defense. He also worries about the Ideal Conceal consumer, in a pinch, "mistaking his gun for a phone. Or the other way around." If the gun guys are concerned, that ought to give you pause.
Kjellberg says this kind of confusion is unlikely and that he's getting hundreds of e-mails a day from people asking when they can buy a phone gun (expected retail price: $395). The inventor says he has a patent application pending and plans to begin production in September or October. He adds that he has signed a contract with a licensed gun manufacturer outside of Minnesota, whom he declines to name.
Says Kjellberg: "I see huge demand coming from people who want to make a priority of protecting themselves."
http://www.bloomberg.com/news/articles/2016-03-31/the-cell-phone-gun-a-bad-idea